The client was looking for an update to their existing website which show-cases the house, museum and self-catering cottages. They asked for a simple, paired-back appearance.
A muted colour palette with classic typography provided the simplicity. The navigation was clean and clear.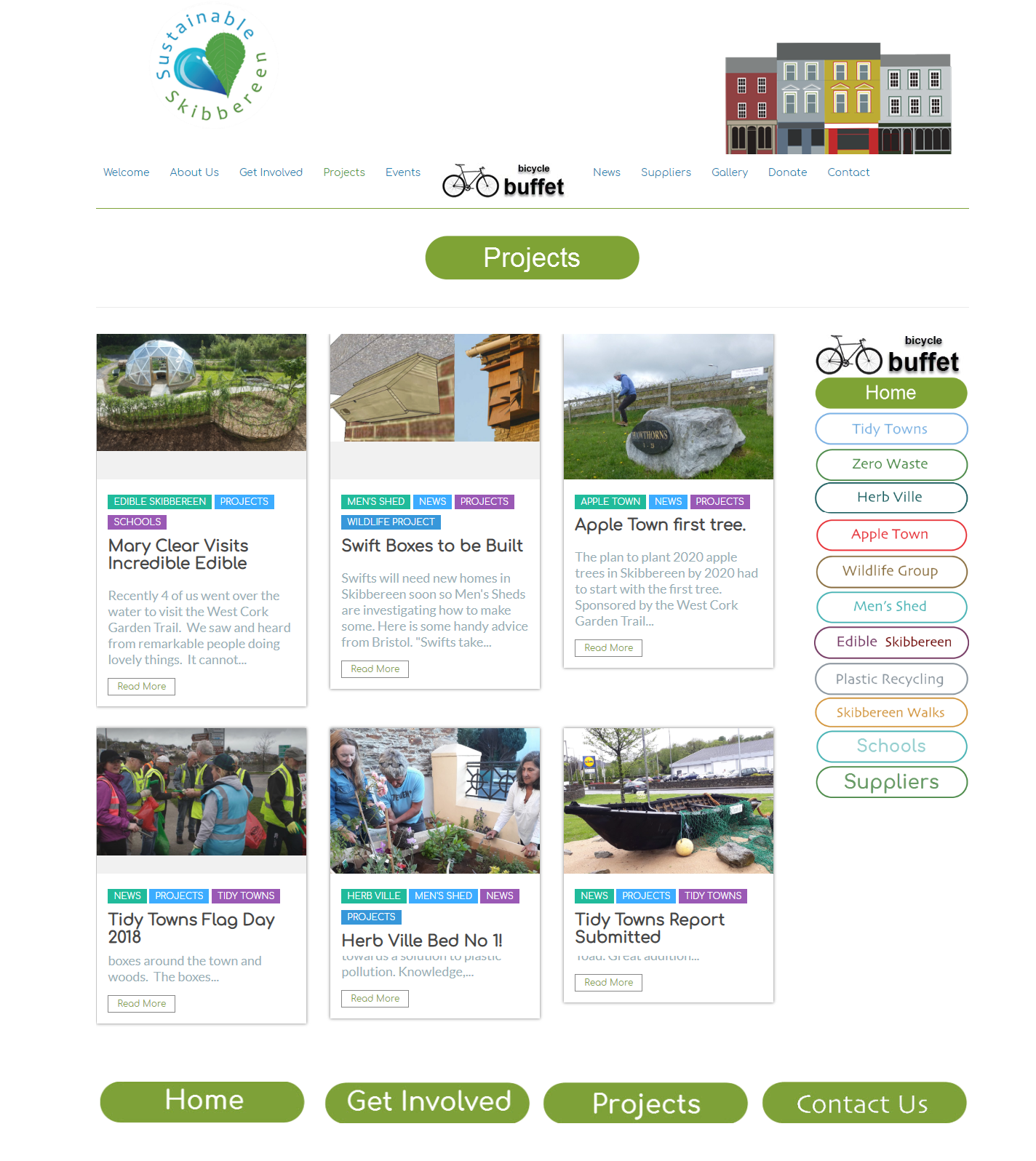 Sustainable Skibbereen
THE BRIEF
The website is a coming together of like minded organisations in the Skibbereen area. The site provides information on their many activities.
An upbeat lively choice of colours, together with a sans-serif typeface creates a friendly, informal feel to the site. A matching logo style was created for each of the eleven partner organisations.
A complex e-commerce site selling 100's of high quality cookware products.  An SEO analysis showed that the existing navigation was unclear and most products remained un-viewed.
A wider site to contain more products and images, with a new navigation bar and image nav sections to highlight popular products in categories.